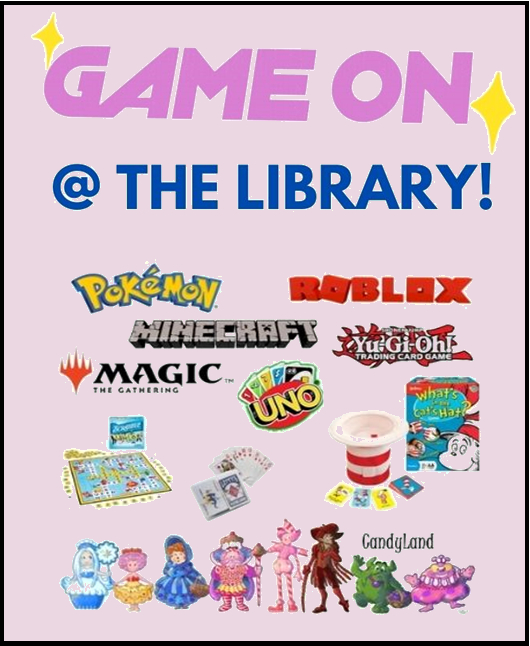 Weekly on Fridays 4:30pm-7:30pm
Join us at the Library for a fun game night! We'll have laptops available to play Minecraft, Roblox, and various other games such as Pokemon, Magic, and more!
**Note, kids/teens 13 years old and younger MUST be accompanied by a parent/legal guardian or responsible childcare provider aged 19 years old or older.