Library Services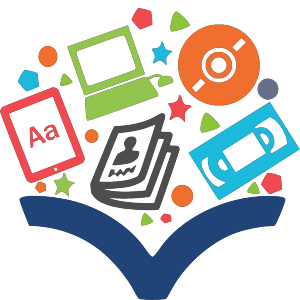 We strive to meet the informational, educational, and recreational needs of our community! We have a little bit of everything and surely something for anyone from birth to 95+ years of age to enjoy!
Our materials collection consists of approximately 20,000+ books for all ages, large print books, CD audiobooks, DVDs, e-books, magazines, and newspapers. We also provide access to 20+ desktop computers equipped with internet browsers and Microsoft Office programs..
Additionally, the Library provides the following services as outlined below.
The Meeting Room is available for a small fee to nonprofit organizations. Requests to book the room can be submitted for approval to the Library Director in person or via email at olibrary@troycable.net.
FREE Notary Services are available Tuesday - Friday from 10am-3pm - please call ahead to insure notary is available.
Printing/Copying is available for a small fee. Black and white pages are $0.20 per page and color pages are $0.50 per page. Students, K-12th only, can print homework in black and white for $0.05 per page.
FREE Scanning is available. We can scan to an email or to a flash drive.
Reference Service provides information on most subjects. A librarian is available to help patrons find resources they need to conduct their research.
Telephone Reference Service answers the need for quick facts or figures, responding to your short answer questions.
Genealogy & Local History assistance is available in the local history and genealogy room which contains the special collections of local historians, newspapers, documents, rare books, and local history, including marriage and cemetery records. You also have direct access to Ancestry.com. The Reference/Genealogy Librarian accepts requests for genealogy and local history research for a small fee - please see the Local History & Genealogy page for more details.
Free Internet is offered to adults and children. Children under the age of 10 must be accompanied by a responsible adult. Our Wi-fi (Ozark Library) reaches outside the building and is available 24/7 for patron use.
Interlibrary Loan (ILL) allows patrons to borrow material from libraries throughout the nation. A $5.00 refundable deposit is required. We cannot ILL CD audiobooks, DVDs, or recently published books.
Young Adult Services give young people 13 years of age and older the opportunity to volunteer for community service. Additionally, we have a YA section aimed at meeting the specific needs and interests of teens, such as graphic novels, manga books, college resources, and more.
Children's Programs are offered to encourage reading and library usage. The Children's Library offers a wide selection of books, DVDs, and a few computers for children's enjoyment and educational pursuits.
Online Resources are available for job searches, homework help, tutoring, and more for all ages. Please click the link to see what is available to all patrons for FREE!